In the ever-evolving world of technology, the term "Web3" has been making waves. It represents the next paradigm shift in the evolution of the World Wide Web, offering a decentralized and more immersive online experience. In this article, we'll explore the journey of the web from its humble beginnings to the emergence of Web3, its key features, applications, and why it's important for the future.
The Evolution of the Web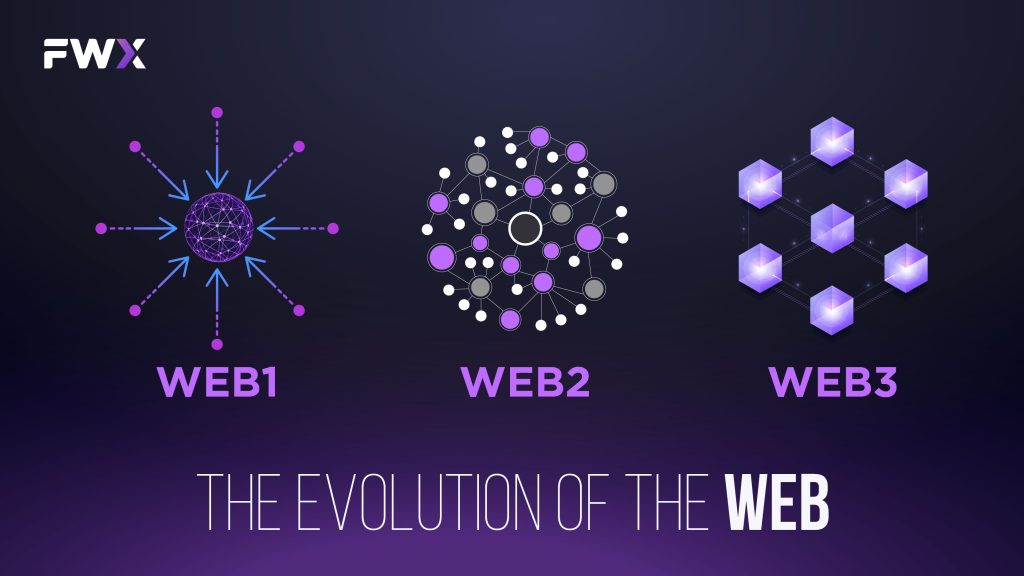 What is Web 1.0?
Web 1.0, often described as the "static web" or the "read-only web," represents the internet's initial incarnation. During this era, websites were basic and largely served as digital brochures or static information repositories. User interaction was limited, and websites primarily functioned as one-way streets, providing information to users but offering little engagement or interaction. The web was a vast library of static pages with little room for user-generated content.
What is Web 2.0?
The arrival of Web 2.0 marked a profound transformation in the digital landscape. This phase witnessed the transition from a passive, information-centric web to a dynamic and interactive platform. Websites evolved into vibrant and engaging hubs where users could create, share, and interact. Social media platforms like Facebook, Twitter, and YouTube flourished, enabling user-generated content, community-building, and collaborative online experiences. The emergence of blogs, wikis, and forums further exemplified this transition towards a more participatory and interconnected internet.
What is Web3 (Web 3.0)?
Web3, the latest paradigm shift in the evolution of the internet, introduces a radical departure from the previous iterations. At its core, Web3 is all about decentralization, blockchain technology, and the inception of a metaverse—a virtual universe where digital experiences become more immersive and interconnected. It envisions a web where decentralized applications (dApps) and smart contracts are not just buzzwords but integral components of the online experience. Web3 is poised to empower users, offering them greater control over their data, digital assets, and online presence.
Web 1.0 vs Web 2.0 vs Web 3.0
Understanding the distinctions between these phases is crucial in grasping the significance of Web3:
Web 1.0: Web 1.0 was characterized by static, one-way information flow with minimal user engagement. It was primarily about consuming content.
Web 2.0: The hallmark of Web 2.0 was interactivity and user-generated content. It allowed users to create, share, and interact, fostering online communities and collaboration.
Web 3.0: Web3 is characterized by decentralization, enabling peer-to-peer interactions and trustless transactions. It transitions the internet from a read-only space to a read-write environment, granting users ownership and control over their data and digital assets.
How does Web3 work and why is it important?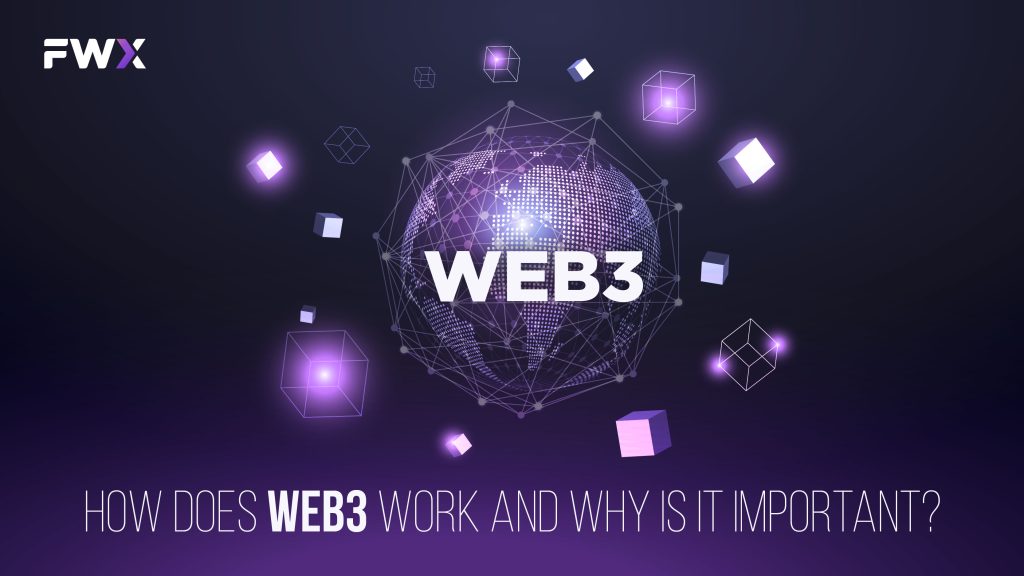 Web3's operation is underpinned by blockchain technology, a decentralized ledger that ensures data integrity and transparency. Smart contracts, self-executing agreements with predefined rules, are the workhorses of Web3, enabling trustless transactions. This means no intermediaries, reduced fraud, and a secure environment for online interactions.
The importance of Web3 cannot be overstated. It offers a multitude of benefits, making it a crucial element in shaping the future of the internet:
Enhanced Privacy and Security: Web3 diminishes the power of tech giants by giving users greater control over their data, enhancing privacy and security.
Digital Sovereignty: Web3 empowers individuals to have more control over their online identities and assets, leading to greater autonomy in the digital realm.
Equitable Access: The shift towards Web3 has the potential to create a more equitable digital landscape, reducing disparities and enhancing access to digital resources and opportunities.
Web3 Key Features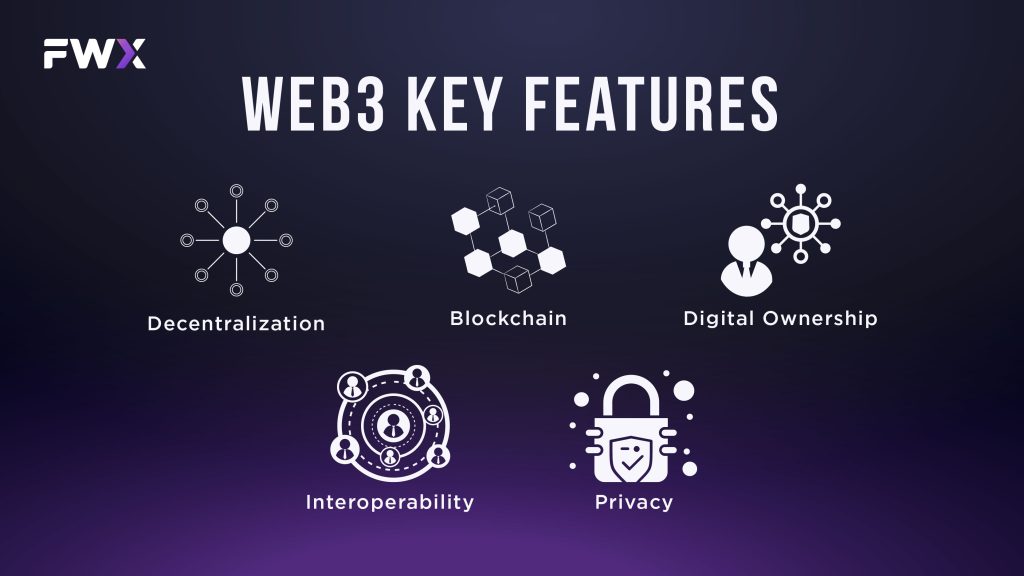 Decentralization: Web3 eliminates the need for central authorities, mitigating single points of failure and enhancing resilience.
Blockchain: The integration of blockchain technology ensures data integrity, transparency, and immutability.
Digital Ownership: Users have absolute control over their data and digital assets, reducing dependency on centralized platforms.
Interoperability: Web3 promotes seamless interactions across various platforms and decentralized applications, breaking down silos and enhancing user experiences.
Privacy: Enhanced security and user anonymity are core tenets of Web3's design, offering a sanctuary for users in an increasingly data-driven world.
Web3 Applications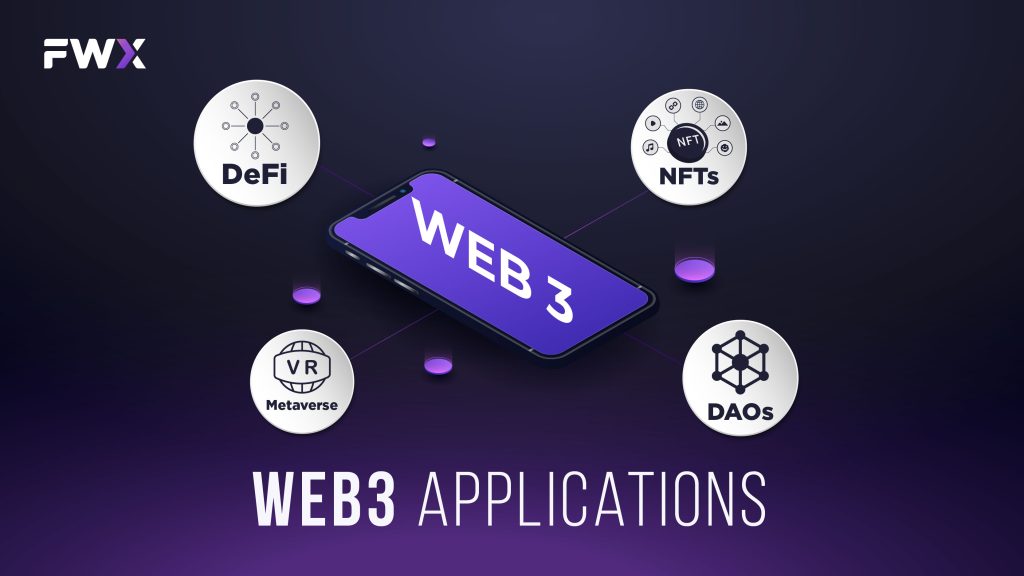 Web3's transformative potential extends across a spectrum of applications, each poised to reshape various industries:
Decentralized Finance (DeFi): Web3 facilitates peer-to-peer financial services without the need for traditional banks or intermediaries, potentially revolutionizing the financial sector.
Non-Fungible Tokens (NFTs): NFTs represent unique digital assets and collectibles, revolutionizing the art and entertainment industries, while also creating new avenues for digital ownership.
Metaverse: The metaverse represents a vast virtual universe where users can interact, create content, and live out various aspects of their digital lives. It holds the promise of a highly immersive and interconnected digital realm.
Decentralized Autonomous Organizations (DAOs): These are community-run organizations governed by smart contracts and democratic decision-making, paving the way for new models of collaboration and governance.
The future of Web3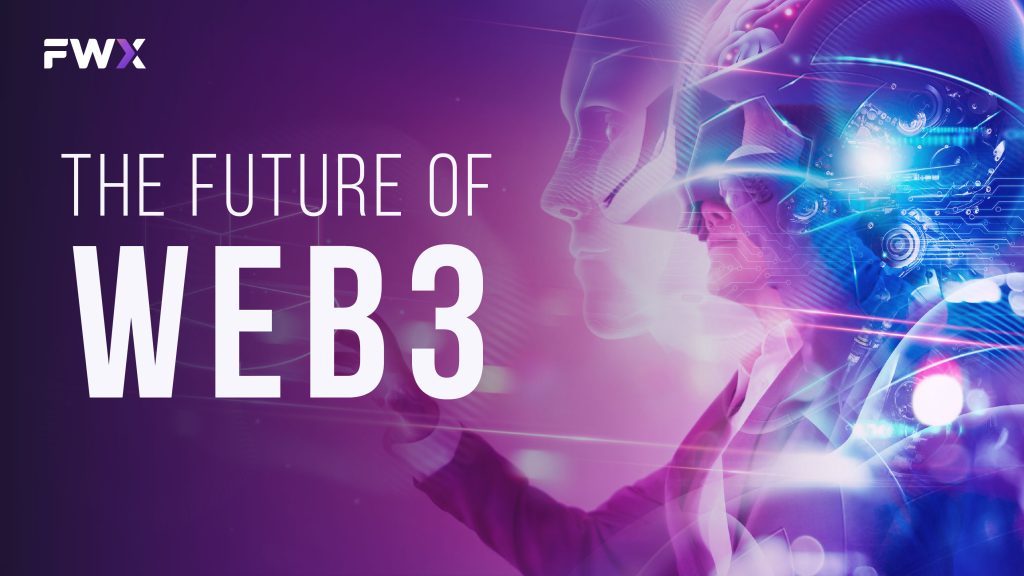 The future of Web3 is brimming with promise and potential. As blockchain technology continues to mature, and virtual reality technology becomes more accessible and integrated into our digital lives, Web3 could redefine how we work, socialize, and transact online. We can anticipate groundbreaking innovations across various sectors, including education, healthcare, entertainment, and more, all within the context of a decentralized and immersive digital universe.
Conclusion
In conclusion, Web3 is the logical next step in the evolution of the web. It promises to empower users, safeguard privacy, and create a more equitable online world. As we embark on this transformative journey into the future, understanding Web3 and its potential is essential for individuals, businesses, and societies to stay ahead in the ever-changing digital landscape. The dawn of Web3 is upon us, and its influence will shape the internet for years, if not decades, to come. As the internet continues to evolve, so do our opportunities, and Web3 is at the forefront of this exciting journey.