GBV Capital, a major firm investing in blockchain technology ventures and digital assets (the recent purchaser of Omisego — OMG), has announced an investment in ' Forward ' — a Decentralized Finance (DeFi) platform offering derivatives exchange and crypto lending and borrowing service. The seed round investment has already been over subscribed, with the total valuation of $50 million.
Chanon Jaratsuttikul, CEO and Co-founder of Forward said
" This funding will be used for further development in our technology and services. We want this development to transform the world of finance into one that anyone can easily access. This can be achieved by adding new investment methods. Having investors with the same perspective and ambitions will quickly propel this project to success. Now, Forward is ready to compete in the global financial market. "
Udomsak Rukwongwan, Co-founder and Advisor, also added
" Using advanced hedging algorithm, AI reinvestment, Forward acts as a counter-party to instantly match users future orders and gives investors higher yield."
Poramin Insom, Technical Advisor, said
" With the current trend towards decentralized finance technology and the strong team it has, Forward can potentially be one of the leading decentralized derivative trading platforms."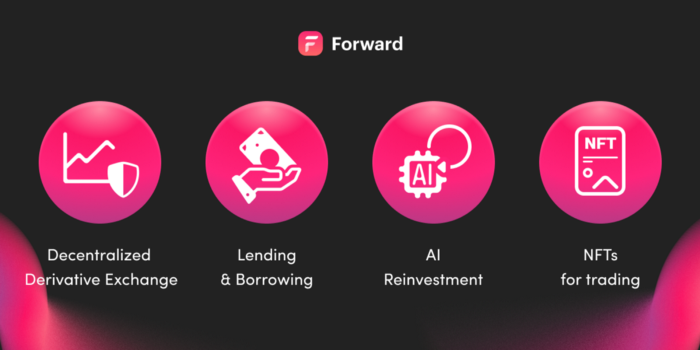 GBV Capital is committed to driving start-ups from around the world to develop blockchain technology. This commitment is to ensure the growth and success of the blockchain ecosystem. Previous projects have gained global recognition. Examples include: Coin98, Impossible Finance, Boba Network and OMG Network.
Forward Official Channel
Website: https://www.fwx.finance/
Twitter: https://twitter.com/fwxfinance
Telegram: https://t.me/fwxcommunity
Discord: https://discord.gg/68HqYPP9TZ
Facebook: https://www.facebook.com/fwxfinance
Medium: https://medium.com/@fwxfinance